Attendees earn AIA LU, USGBC LEED General Education, CxA and EMP continuing education credits for presentations.
All
Commissioning
Energy Management
TAB/IAQ
All
Leveraging Technology to Automate the Commissioning and TAB Processes in Healthcare Facilities – An Interactive Round Table Discussion with the Experts!
Frank Shadpour, P.E., ACG CxA, ASHRAE Fellow, Healthcare Design Professional, ASHRAE, SC Engineers
Technology is continuously changing the way healthcare is delivered, managed, and optimized. Shifting from traditional methods to innovative, technological strategies to automate the commissioning and TAB processes not only saves time and money but also enhances quality and performance. Join owners, engineers, and commissioning authorities representing California's leading healthcare organizations to review current, cutting-edge tools and practical, real-world applications of these processes as well as explore future capabilities of artificial intelligence to further enhance commissioning outcomes.
Understand the basics of the automated commissioning and TAB processes.
Explore technologies used in automated commissioning.
Learn about artificial intelligence applications in commissioning.
Analyze real-world examples of automated commissioning.
Panel- Building Compliance Sooner Than Later: How Cx Can Be the Solution…and Why It Should Be.
Michael Scalzo, NLCAA
John Busch, Leviton
Sam Hin, Performance Lighting Systems
Charles Knuffke, Legrand
Guaranteeing optimal lighting control system performance in alignment with OPRs and Title 24, Part 6 standards. This can apply to Mechanical too.
Covering Design Pitfalls Rectifying any the design issues prior to the project's permitting submission is essential. The commissioning agent is ideally suited to ensure that both the design's Sequence of Operations (SOO) and the control narrative align with the Energy Codes, facilitating a code-compliant design that will be submitted to Plan Check for permitting. Clearly defining and documenting the roles and responsibilities of the Cx agent from the start is required for this to occur.
Covering Commissioning and Testing Pitfalls: Discussion of how the commissioning agents can integrate system commissioning with OPRs and Title 24 (T24) regulations while navigating the potential challenges arising from the differences between OPRs and T24. They can accomplish this while working alongside the field service trades, i.e., the Start-up/Field technician and ATT. Learning Objective 4: Cx agent resolving the project pitfalls found at the end of a project. Addressing the hurdles of delivering a project that complies with the OPRs, AHJ, and Energy Code requirements. Exploring how the commissioning agent plays a pivotal role in fostering synergy between the construction teams to successfully complete the project.
Cx agent resolving the project pitfalls found at the end of a project. Addressing the hurdles of delivering a project that complies with the OPRs, AHJ, and Energy Code requirements. Exploring how the commissioning agent plays a pivotal role in fostering synergy between the construction teams to successfully complete the project.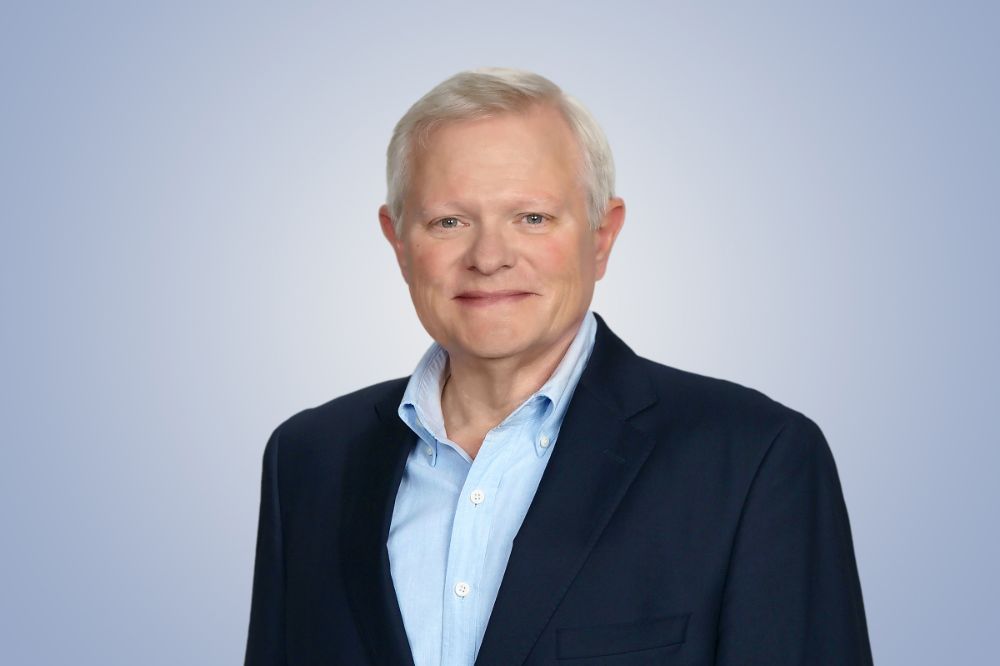 Stephen Shanks, CxA, BECxP, NDT Level III, Salas O'Brien
Energy codes and recent updates to IECC and ASHRAE 90.1 include detailed design, construction, and documentation requirements for building enclosure commissioning. These include field verification and installation of insulation, fenestration, and air sealing of the building envelope to ensure improved thermal performance. This presentation will review evolving energy code requirements, assessment techniques to identify and mitigate thermal bridging, moisture, and air barrier performance issues, and strategies for energy code compliance.
Describe the verification, testing, and documentation requirements in the building enclosure commissioning process.
Identify the current energy code thermal and air barrier requirements for building enclosure commissioning.
Detail the thermal and moisture performance assessment techniques during the design review.
Summarize the air barrier design, construction, and documentation to comply with energy code enclosure commissioning requirements.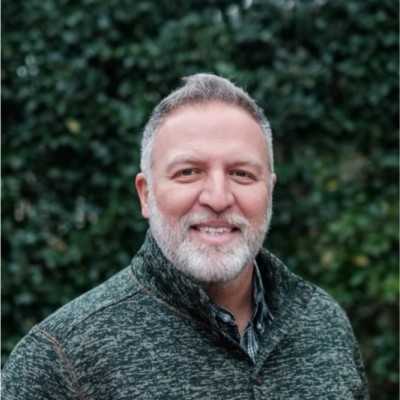 Pre-functional Checklists…Is There a Better Way?
Steve Leight, PE, CxA, EMP, Commissioning Excellence LLC
Derek De Jesus, CxA, ACG Education Committee chair
Since the development of ASHRAE Guideline 0, pre-functional checklists have been a key component of the commissioning process. For almost as long – and exacerbated by electronic media – commissioning authorities have been challenged with obtaining pre-functional checklists that meet their intended purpose.
This presentation will discuss the history of quality processes, the differences between QA and QC, and will present ideas on how to manage the pre-functional checklist as a tool that benefits the installing contractor as much as the CxA.
Explain the difference between quality assurance and quality control and how those terms relate to building commissioning.
Recognize language in project specifications that can lead to quality control challenges.
Modify commissioning proccess procedures to improve accuracy of completed pre-functional checklists.
Improve the overall quality control process using commissioning skills.
Driving Demand at Scale: Building Performance Standards
Alex Dews, LEED AP, BD+C, Institute for Market Transformation
Lindsey Falasca
Leaders at all levels of government are embracing building performance policies to meet their aggressive energy and climate goals. This session will explore the growth and impact of building performance standards (BPS), which have been adopted at the city, county, state, and federal level. With 13 policies passed and more than 40 jurisdictions pursuing BPS, this policy trend will drive enormous demand for building improvements in parallel with massive scaling of federal incentives.
Overview of how building performance standards work
Understanding of where BPS have been passed, and where they are being developed
Implementation overview from the city and federal scale
Highlights of how the industry can help to shape BPS policy development
An Exploration of Progress Tracking Approaches in Commissioning
For the past year CxAlloy has been collecting and reviewing approaches to tracking and reporting on commissioning progress. In this session we'll explore real-world examples of commissioning progress trackers. We'll discuss tradeoffs to levels of detail, effective presentation options, methods for keeping progress up-to-date, and more.
Explain best practices for visual presentation of commissioning progress.
Discuss pros and cons of different levels of granularity in tracking.
Provide a framework of key principles to use when developing a progress tracker.
Describe multiple approaches to keeping progress data up-to-date.
Energy Storage Systems and Hazards To Be Aware Of
David LeBlanc, P.E. FSFPE, Jensen Hughes
Stationary Energy Storage Systems are dramatically increasing in buildings and as separate structures, and these systems are only gaining in popularity and are here to stay. These Energy Storage Systems (ESS) provide benefits for utility companies, carbon neutral buildings as part renewable energy, and overall as part of a green energy option. With all those positive benefits, there are also hazards that need to be mitigated, including challenging fires and potential explosions. NFPA 855, Standard for the Installation of Stationary Energy Storage Systems, provides the requirements for the Hazard Mitigation Analysis, fire protection systems, systems integrations, and system commissioning. The presentation will provide an overview of the chemistry of Lithium-Ion Batteries, NFPA 855, Hazard Evaluation including real world incidents that occurred, general safety approach, commissioning of the fire and life safety systems, and how NFPA 4 Integrated Testing of Fire and Life Safety Systems maybe required.
Detail the important components of the NFPA 855, Standard for the Installation of Stationary Energy Storage Systems.
Articulate the Hazard Mitigation Analysis process.
Describe the ESS System Commissioning Process.
Identify the chemistry of lithium-ion batteries. 
Building to Meet Dynamic Environmental Standards
Patrick Watson, Southern Nevada Water Authority
"On the west coast, buildings are required to meet a set of earthquake standards, on the gulf-coast building are required to build to hurricane standards.
The desert southwest should not be any different; drought and the aridification of the west is just a slower moving disaster. Southern Nevada has taken taken steps to influence cooling methods in buildings that are more water efficient. The presentation will cover legislative action that restricts evaporative cooling, Commercial Development's reaction, and the result."
Desert Southwest Aridification and building more sustainable buildings
Commercial Development response to legislation.
Cooling alternatives
Water Resource picture for southern Nevada.
Commissioning and Special Inspections for Smoke Control Systems
Michael Mantai, PE, System WorCx
This presentation will discuss the role of a commissioning provider in testing smoke control systems and acting as a Special Inspector as required by Code. It will present the three basic types of smoke control methods (Airflow, Pressurization and Exhaust) and provide examples of the systems used to accomplish each method. It will discuss how to commission these systems and avoid many of the pitfalls and common problems, using real world examples from prisons, hospitals and atria.
Identify the three basics methods of smoke control used in smoke control system design.
Understand Code and NFPA 92 requirements as they relate to commissioning.
Understand how to apply the commissioning process to smoke control systems.
Identify typical pitfalls and problems encountered when commissioning smoke control systems.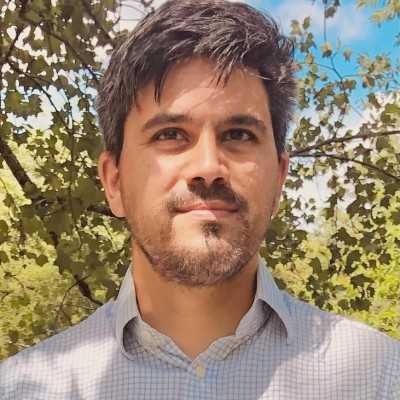 Commissioning for Sustainable Indoor Air Quality: University of Georgia Case Study
Stephanie Scibilia, SafeTraces
Gordon Stead, University of Georgia
Prompted by major cost, compliance, and capital market drivers, building owners confront unprecedented pressures to decarbonize real estate portfolios and ensure healthy indoor environments.
This panel will consist of three main sections:
1. Overview of major cost, compliance, and capital market drivers for energy efficiency and IAQ
2. Description of sustainable indoor air quality-focused commissioning strategies, including those leveraging emerging technology, in building portfolios
3. Deep dive into the University of Georgia's technology-enabled efforts to improve health, energy, and financial performance and leverage resulting data for energy utility rebate programs.
Describe commissioning strategies that support sustainable indoor air quality
Apply sustainable indoor air quality-focused commissioning strategies to their respective facility portfolios
Assess the potential health, energy, and financial payback of sustainable indoor air quality-focused commissioning strategies
Identify opportunities to leverage sustainable indoor air quality-focused commissioning programs for energy utility rebate programs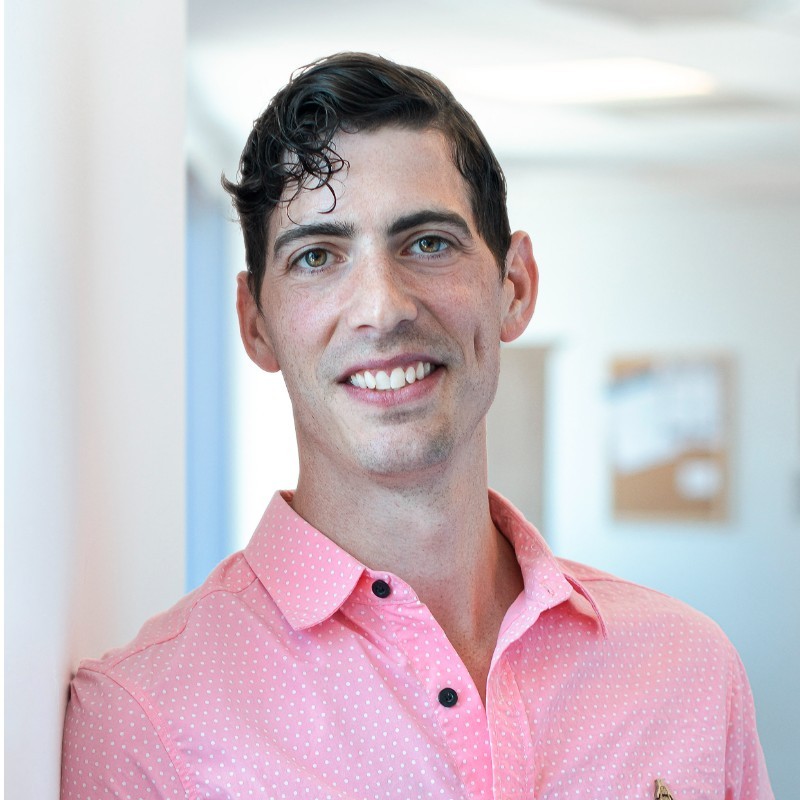 The Building Energy and Controls Apprenticeship (BECA) Program
John Herboth, CxA, BET-CP, PE, Affiliated Engineers Inc.
Roger Ebbage, Lane Community College
The University of Oregon Energy Studies in Buildings Lab (ESBL) and the Lane Community College Energy Management w/Controls 2-year degree program have joined forces and talent to develop a comprehensive Department of Energy-funded, Building Energy and Controls Apprenticeship (BECA) program. BECA is a traditional Bureau of Labor and Industry (BOLI) registered apprenticeship program and the first of its kind for professional services.
Define the Building Energy and Controls Apprenticeship training program goals and educational content.
Identify the Building Energy and Controls Apprenticeship on-the-job training requirements, responsibilities, pay scale, and how to become an on-the-job training partner.
Discuss the Energy Trust of Oregon Strategic Energy Manager (SEM) program and infrastructure package grant incentive opportunities that could pay tuition and wage costs.
Identify Building Energy and Controls Apprenticeship-related training, program application, and multiple career opportunities.
MEP Coordination and the Commissioning Process: Extraordinary Success or Horrible Failure?
Justin Garner, P.E., CxA, TBE, Engineered Air Balance Co., Inc.
Mark McGlathery, McCarthy Building Companies
As the building industry moves toward new technologies and more complex control strategies, the Commissioning Process (Cx) as defined by ASHRAE is critical to the energy performance and operational goals of the facility. The success of Cx depends on proactive planning between the Cx Provider and the Contractor's team. This seminar will demonstrate how a general contractor and Cx provider should work together to ensure a successful (and profitable) project delivery.
Identify elements of the Cx Process that require collaboration between the Cx Provider and the Contractor.
Understand high level strategies for coordination and scheduling of construction activities to support a successful and efficient Cx Process.
Identify the multiple parties involved with different mechanical, electrical and plumbing systems that must work collaboratively at different stages to deliver a successful Cx Process.
Provide a basic MEP Installation, Startup, Testing and Training workflow that can be implemented on any project.
High Efficiency Elementary School: A Case Study in Making it Work
Vince Sage, P.E., CxA, EMP, CEA, LEED AP, Northwest Engineering Service, Inc.
The desire for increased energy efficiency has pushed designers away from tried-and-true VAV reheat systems. This is a case study of an elementary school using heat recovery ventilators coupled with fan coil units in each zone. It includes lessons learned from the numerous problems that turned up during commissioning.
Learn why pressure independent control valves (PICV) are not a good choice for minimum flow bypass.
Learn how to reliably detect status of electrically commutated motors (ECMs).
Learn how to detect failure of a remote condensate pump.
Learn to avoid pitfalls regarding access with ERV/FCU systems
VRF- Good Intentions Gone Bad Due to Poor Management
Peter Turek, CxA, EMP, LEED AP O & M, CBRE Design Collective, Inc.
Dan Watkins, Bonquist
Brian Ritchie, The Stone Group
A LEED Platinum middle school that cost $25 million and opened in 2017 has experienced over $350k in expenses related to maintaining the VRF condensing units. We were brought in to identify and assist the client in correcting the installation and restoring the community's faith that there decision to be Net Zero was the right call.
Documentation is key!
Site visits and walking the project are essential to a proper installation
Identify proper piping installation of a VRF system
Create proper lines of communication
M&V + MBCx Simply Add Up To Lower Operational Costs
Victor Saeh, LEED AP BD+C, CxA, CEM, PCC, Smith Seckman Reid, Inc.
Measurement and Verification (M&V) is a simple and effective service that can be utilized to set the foundation for an energy project and/or validate its results. Today there is a myriad of government legislation, media news, and corporate marketing surrounding energy and decarbonization and this presentation will simplify the process for any owner that is planning or has completed this type of project.
Understand different M&V methodologies that can be applied to a healthcare setting and the "how, when, and why" they are most appropriately applied.
Understand how Monitoring Based Commissioning (MBCx) services can add value to the owner's Facility Maintenance Staff by continuously fine tuning controls and proactively identifying and prioritizing operational issues.
The value to an organization or facility when M&V and MBCx programs are combined to provide any owner with powerful, accurate, and actionable data to better run their facilities in an optimized and sustainable way every day.
Review case studies of facilities that have implemented such programs and the realized savings.
ASHRAE Standard 241 – Control of Infectious Aerosols – Impact on Cx
Wade Conlan, PE, CxA, BCxP, LEED AP, Hanson Professional Services Inc.
ASHRAE released Standard 241, "Control of Infectious Aerosols" which discusses the ability of the HVAC system to provide equivalent clean air in Infection Risk Management Mode (IRMM). The assessment, planning, and implementation, by a CxA or EMP, should be completed for new or existing spaces, buildings, and HVAC systems that serve those spaces. This session will review the contents of the standard and then use case studies to highlight the impact commissioning providers have on this process.
Understand the contents of Standard 241
Understand the components of equivalent clean air
Know the steps for Assessment, Planning, and Implementation of Std 241
Understand how to create a Building Readiness Plan
Join the University of Rochester (UR) and Facility Grid for a discussion on the vital role of the building owner in QA, QC, and Cx programs for this significant emergency department expansion and patient tower project.
Alex Kozinets, Facility Grid
Rachel Stuckey, University of Rochester
Join the University of Rochester (UR) and Facility Grid for a discussion on the vital role of the building owner in QA, QC, and Cx programs for this significant emergency department expansion and patient tower project.
Case Study: Automated Commissioning – Scripps Health Towers – A Success Story!
Steven Shadpour, BCxP, ACG, CxA, CPE, SC Engineers
Sasan Asadyari, Scripps Health
This presentation explores the transformative journey of building commissioning over the past decade at Scripps Health in La Jolla, offering insights into its future trajectory. Annually treating more than 600,000 patients with the dedication of 3,000 affiliated physicians and over 16,000 employees across its five acute-care hospital campuses, Scripps Health stands as one of the largest non-profit and most prestigious healthcare organizations in Southern California.
YES, this is the only one truly focused on decarbonization and the MEP portion of the industry.
Assess key challenges and opportunities associated with commissioning healthcare facilities.
Explain the role data analytics and digital systems play in healthcare facility commissioning.
List the ways commissioning ensures the safety and compliance of healthcare facilities with evolving regulations and standards.
Commissioning
Energy Management
TAB/IAQ